10 Tips to Reduce Allergens in Your Home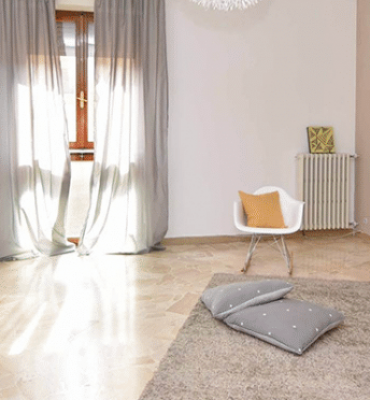 Carpets, rugs and upholstered furniture can be full of allergens which may affect your health and well being. The fabric and fibres used to make these items tend to absorb dust mites and dirt over time. Unfortunately a simple vacuum won't help get rid of them. At ChemDry Pro Doveton, we have dealt with many faced many queries from customers wanting to reduce the allergens in their homes. Our hot carbonating extraction cleaning procedure will guarantee a hygienic and clean environment.
Here are 10 important tips to help you reduce allergens in your home or workplace.
1. Wash surfaces regularly
While regular professional carpet cleaning is a must, maintaining a routine to wash your surfaces properly will help you reduce allergens in your home. To do this, try using single wipe dust rags and even damp mops. Always wash cleaning rags and mop heads in hot water after using them.
2. Filter your air
While carpet cleaning helps to reduce allergens, filtering your air will also make a difference. For that, consider a HEPA filter in the areas where you spend most of your time.
3. Clean up the mould
You can always call us to assist with the removal of mould in your home. But, if you want to give it a go yourself then give it a good scrub with water and detergent to clean it up. Then let it air dry completely. But, if the mould is tough and resistant, you'd better give us a call.
4. Close the windows
Keeping your windows closed prevents allergens from entering your house from the outside. While this isn't difficult during winter months, often people like to have the windows open during summer. For that, you might try using an air-conditioner as their in-built filters also help to filter common allergens and dust from the air.
5. Leave your shoes outside
Before you enter your home, we advise you to leave your shoes at the front door. It helps to avoid tracking dust and other allergens inside and reduces the number of times you will need to get your carpet professionally cleaned by our Doveton team. Taking your shoes off will help to maintain the quality and cleanliness of your carpets.
6. Prefer going for hot wash most of the time:
We prefer to use the hot extraction cleaning process for thorough cleaning of dust, dirt, stains and allergens, and we suggest the same for you as well. Every week, wash your bedding and towels in hot water at least once, then dry them using your hot dryer. Of course, check the labels for washing and drying instructions.
7. Wear a mask
Whenever you are performing household chores, try wearing a mask to protect yourself from an allergy attack. When the cleaning process is over, leave the house for a few minutes to avoid the dust allergens that you might have stirred up when cleaning.
8. Dehumidify
Reduce moisture level in dam basements with the help of dehumidifiers but be sure to empty the water regularly and keep the units always clean.
9. Vacuum
Try using a vacuum with HEPA filter (just like we do) to help reduce allergens in the surrounding air.
10. Block the creepy-crawlies
Cockroaches usually reside in densely populated areas. So, regularly treat for spiders and bugs, and block the wall cracks, crevices and window openings to prevent them from entering your home where possible.
Try following these 10 simple tips to reduce allergens in your home and workplace. And when you need to organise your regular thorough clean of all your carpets, rugs and upholstered furniture, Chem Dry Pro professional carpet cleaning in Doveton will always be there for you.