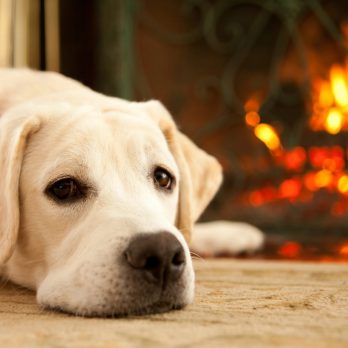 Pet Urine Removal in Melbourne
At ChemDry Pro, we know how much people love their pets. They brighten up your day and they're always there to support you through thick and thin. However, they can make it a real challenge to keep your property clean and smelling fresh. Not only is it difficult to deal with a pet accident once one has occurred, but it's also tough to know where past accidents may have taken place.
At ChemDry Pro, we can identify pet accidents in your property and remove pet urine odours from carpets and rugs by applying our revolutionary cleaning product solution called P.U.R.T. (Pet Urine Removal Treatment). P.U.R.T. contacts the source of the odour and then immediately begins a chemical reaction that destroys the urine odour with excellent results on even the most severe cases.
Eliminate Pet Urine Odours Forever
If pet accidents are not treated properly, the odour can travel through the entire property, impacting your health and your happiness. The smell emitted from an accident area also often leads to repeat incidents in the same area until it is properly removed. Fortunately, our technicians are trained and equipped with specialised pet urine carpet cleaner products and tools.
To help rid your home of the smells caused by pet urine, ChemDry Pro applies P.U.R.T which is specially designed to provide effective pet odour removal. While most cleanings only mask the odour, P.U.R.T goes to the molecular level and destroys the urine crystals to eliminate the odour. Our proprietary solution allows us to provide the best carpet cleaning service for pet stains.
The Importance of Prompt Intervention
It's important to organise carpet cleaning pet urine removal sooner rather than later. Pet urine in the carpet not only leaves an unsightly stain and an unpleasant odour, but also penetrates the fibres and contaminates both the carpet and the floor underneath. This often requires more than just a simple clean using a vacuum or household cleaner.
The longer an incident and stain goes untreated, the more likely the urine odour will permeate deeper into the floors and even the foundation of the building. As the urine dries, the liquid evaporates, but the urine crystals become even more concentrated and pungent. Simple stain cleaning will not remove this pet odour, necessitating more advanced techniques.
How P.U.R.T. Works
Our proprietary carpet steam cleaning for pet stains involves the following steps:
A trained professional will find the pet urine odour source using a black light or penetrating moisture meter and determine the best plan of attack.
In worst cases, they may need to pull up carpet for further inspection. If necessary, padding will be replaced.
If necessary, technicians will apply an odour blocking resin to the sub-floor.
After all prep work is complete, the area is rinsed with our deep cleaning carbonating cleaning solution. Any liquid or loose urine crystals are then extracted using hot water.
Next, we apply our proprietary cleaning product, P.U.R.T., generously to tack strip, sub-floor, baseboards and the carpet backing.
Over the next 24 to36 hours, P.U.R.T. will go to work breaking down the odour causing elements, leaving no odour remnants behind for a fresh smelling, healthy clean. The pet urine odours will be gone for good.
Book Our Pet Urine Removal Services Today
ChemDry Pro is a leading provider of pet urine removal and pet odour removal in Melbourne. Get in touch with us today for more information about how we can help residential and commercial buildings within a 20km radius of our location. From homes, office buildings, convention centres, theatres and restaurants through to hotels, hospitals, aged care facilities and schools, there's no job too big or small for us to tackle.