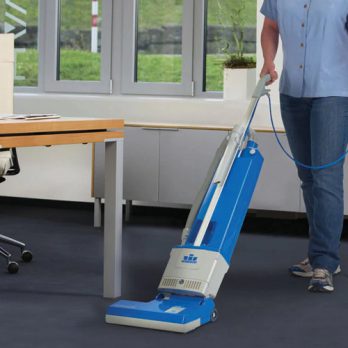 Commercial Cleaning Services in Melbourne
Do you want to keep your office organised and efficient? Are you looking to make the best possible impression on prospective customers and clients? At ChemDry Pro, we offer quality commercial cleaning services for businesses of all types and sizes. You can rely on us to provide a comprehensive clean at an affordable price, all without interfering with your day-to-day operations.
Servicing Office, Retail and Commercial Spaces
Our team of highly skilled technicians can handle small local jobs through to the biggest and most challenging jobs for commercial office cleaning in Melbourne. The following is a list of business types that we can provide commercial cleaning for:
Offices and office buildings
Worker cubicles
Convention centres
Schools and classrooms
Theatres
Churches
Aged care facilities
Department stores
Retail stores
Medical clinics
Showrooms
Hotels and motels
Restaurants
Backed by Decades of Experience
ChemDry Pro has earned a reputation as one of the best commercial cleaning companies. We clean over one billion square feet of carpet every year using the latest tools and techniques. Your business will benefit from our three decades of experience, during which we have consistently led the industry in innovative cleaning technology, environmentally friendly processes and customer satisfaction.
Our Unique Cleaning Method
ChemDry Pro has a unique hot carbonating extraction cleaning method that uses a specially designed, green-certified cleaning solution. This employs the bubbly properties of carbonation to penetrate deep into your carpets and upholstery, breaking up dirt and grime and lifting it to the surface. We follow this up with state-of-the-art equipment to pull the dirt and water from the carpet, achieving a long-lasting clean for your employees and customers.
Because our commercial office cleaning process relies on the deep-cleaning power of carbonation, we use 80% less water than typical steam cleaning, significantly improving dry times from 1 or 2 days to 1 or 2 hours. This also helps to eliminate the risk of mould and mildew that excess water can cause. That means your business can continue running with little to no disruption while creating a healthier workplace for both your employees and clients.
Protect and Preserve Your Investment
Companies spend millions of dollars on carpeting, upholstery, leather and area rugs. That's why businesses across the country and around the world have chosen ChemDry Pro to protect their investment. Our office cleaning services in Melbourne can keep your office, retail and commercial spaces healthy, hygienic, efficient and looking great. Whether you need a one-time clean to get ready for a special meeting or a regular maintenance plan customised to your business operation, we can get the job done and leave you feeling satisfied with the results.
Book Our Commercial Cleaning Services Today
If you're asking yourself "where can I find a reputable provider of commercial cleaning near me?", you won't be disappointed by what the team at ChemDry Pro can do. Contact our friendly staff at your earliest opportunity to learn more, request a quote or make a booking.