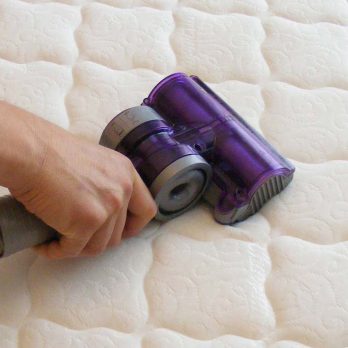 Dust Mites Treatment in Melbourne
Dust mites are microscopic organisms that make a home for themselves in the deep fibres of carpets and mattresses, where they feed off human skin cells and dust. Dust mites can become airborne when they're disturbed, such as when you use a vacuum to clean them, which can trigger common allergies and various respiratory conditions such as asthma. At ChemDry Pro, we provide professional dust mite removal services that can make your indoor areas healthier and more hygienic.
Helping to Alleviate Allergy Symptoms
A large percentage of people react to a specific protein found in the droppings dust mites leave behind, causing varying degrees of discomfort which can interfere with day-to-day activities. A dust mites treatment can alleviate symptoms, giving you some respite when you're trying to concentrate on work or when you've gone to bed and want to fall asleep. Without dust mites in your home or office, you'll almost certainly experience a boost in your quality of life and overall wellbeing.
Safe and Effective Techniques
Our fully qualified and highly skilled dust mite cleaner offers a unique solution for making your home or workplace a more hygienic space. We neutralise dust mites and their faeces using a special anti-allergen that is non-toxic and biodegradable. You can rest assured that this product is not a drug or a pesticide, will not discolour most fabrics or surfaces, and is safe to use on various materials.
Our dust mite removal services can give relief to people who suffer from dust mite allergies. Our safe techniques ensure your carpets, curtains, bedding, mattresses and upholstery is cleaned and treated thoroughly to eliminate allergens for maximum relief. All our products are researched in the USA. The dust mite removal treatment also adheres to the highest safety standards.
Contact Our Dust Mite Cleaner Today
We often find that once a customer uses ChemDry Pro, they will not use another carpet cleaning company again. Our large repeat and referral customer base supports our reputation. We strive to provide a quality service each and every time. You can rely on us to solve your problems.
Choose ChemDry Pro next time you want a dust mite allergy treatment. Get in touch with us at your earliest convenience for more details about how our knowledgeable dust mite cleaner can get the job done. Alternatively, you can request a quote and book our services for a time that suits you.