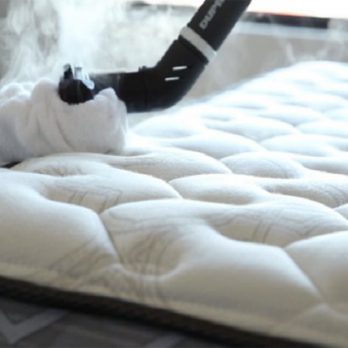 Mattress Cleaning in Melbourne
When was the last time you got your mattress cleaned? Did you know that dust mites love to set up shop in mattresses where we spend over one third of our lives, during which time we secrete oil and shed skin cells that attract them? We don't mean to alarm or disgust you, but we do want to make you aware of how overused and under-cleaned your mattress might be. In doing so, we hope to make you understand the importance of arranging professional mattress cleaning on a regular basis for the sake of your health. Fortunately, the specialists at ChemDry Pro are fully trained and equipped to get the job done properly.
How We Steam Clean a Mattress
If you've noticed your allergies are worsening or other health issues are deteriorating when you're in bed, there's a good chance the state of your mattress is to blame. Our mattress cleaning in Melbourne freshens and restores your bedding, alleviating symptoms and helping you sleep more comfortably. We steam clean a mattress using products that are 100% safe and non-toxic, effectively removing a large percentage of the contaminants that have accumulated inside the mattress. Our full sanitising treatment not only makes your mattress more hygienic, but also makes it look as good as new.
The Benefits of Professional Mattress Cleaning
Mattresses tend to be among the most overlooked items in your home. Regular cleaning can make a huge difference to your health and the quality of your sleep. Arranging professional mattress steam cleaning services can provide a variety of benefits, some of which include:
Removes skin, sweat and oil that has come from your body every night while you sleep.
Eradicates millions of dust mites which are invisible to the naked eye and attracted to those contaminants.
Makes the air you breathe in and around your mattress more hygienic, offering relief from hay fever, asthma and allergies.
Makes you feel more comfortable while you sleep, helping you to rest more deeply and solidly which, by extension, can improve your physical and mental wellbeing.
We're the answer to the question "who can provide mattress steam cleaning near me?" that not only cleans mattresses, but also sanitises them with a disinfectant specifically designed to get the most hygienic results. We're confident that you'll be satisfied with the results.
Learn More Today
If you're asking yourself "who offers the best mattress cleaning near me?", you won't be disappointed by the long-lasting results that the ChemDry Pro team can achieve. Get in touch with us today via phone or submit an enquiry online and we'll get back to you as soon as possible.