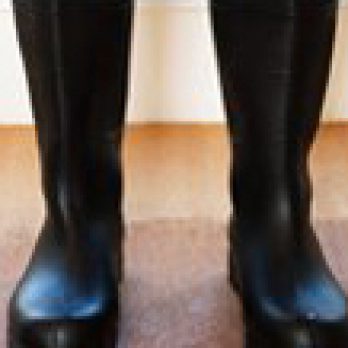 Water Damage Restoration in Melbourne
If your residential or commercial property has experienced water damage, it's vital to organise water damage restoration in Melbourne as soon as possible. At ChemDry Pro, our specialists are fully trained and equipped to handle water damage of any scale, ranging from small leaks through to major flooding. We have the equipment and know-how to extract moisture from furniture, belongings, structural elements and more.
The Consequences of Excessive Moisture
Excessive moisture in your carpets or flooring can:
Promote the growth of mould and bacteria
Lower your homes air quality
Lead to cracks in foundations and eat away at structural supports
Result in expensive repairs to flooring, carpet and other possessions
These situations can be prevented or mitigated with flood damage carpet cleaning and other measures which we're capable of carrying out.
Our Process
At ChemDry Pro, our professionally trained water damage inspectors and technicians will quickly detect the source of a leak or any flooding and assess the extent of the damage. We can then formulate an effective strategy and provide recommendations, after which we can carry out water damage carpet cleaning that also includes flooring, furniture and other household belongings.
Our emergency carpet cleaning in Melbourne responds promptly to give your carpet, furniture and belongings the best chance of survival. The health and happiness of your family or employees is important to us. That's why we go to great lengths to find the best possible solutions for restoring water damaged surfaces so you can get back to enjoying a safe and healthy property sooner rather than later.
Act Promptly and Prevent Irreparable Damage
Even a small amount of water can cause a large amount of damage and shouldn't be overlooked. Whether due to a leaky roof or a once-in-a-100-year flood, water damage should be addressed as soon as possible to avoid irreparable damage to furniture and items. When water damage carpet drying isn't arranged soon enough, there's also an increased risk of mould and mildew growth, which can impact the structural integrity of the building as well as the health of people who live or work inside.
Call Us for Assistance Today
We can service residential and commercial properties within a 20km radius of our south eastern Melbourne location. Along with homes, we can assist a wide range of commercial buildings such as:
Real estate agents
Offices and office buildings
Worker cubicles
Convention centres
Theatres
Hospitals / doctors surgeries
Hotels and motels
Restaurants / bars / clubs
Department / boutique / retail stores
Banks / financial institutions
Foyers / lobbies / common areas
Aged care facilities / nursing homes
Senior living facilities
Funeral homes
Churches & houses of worship
Universities / schools
Gymnasiums / massage centres
When you need prompt water damage restoration in Melbourne, there's no better choice than ChemDry Pro. You can reach us by calling 0402 245 399, sending an email to sales@cdrypro.com.au, or submitting an online enquiry.