Your Full Guide to Steam Carpet Cleaning & Dry Carpet Cleaning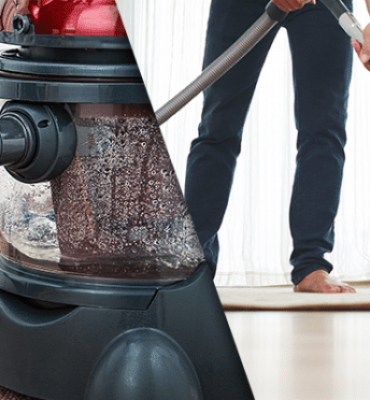 When did you last get your carpets cleaned? Long-term professional carpet cleaners, the team at ChemDry Pro Dandenong uses green-certified, eco-friendly carpet cleaning products and the most up-to-date techniques to ensure your carpets are cleaned thoroughly every time. There is no need to compromise!
Here are some thoughts to help you determine if your residential carpet is in need of steam cleaning or dry cleaning.
What is Steam Cleaning?
Steam cleaning is a method where vaporized water is used to clean your dirty carpets and rugs.
Water is heated to a high temperature until it turns to a vapour, which is then applied to your home or office carpet through a machine that looks a lot like a vacuum cleaner.
When the heat makes direct contact with the fibres of carpets, it works to break down the dirt molecules for a thorough, deep clean.
Dry steam is then applied to collect the dirt and other allergens from the source.
When the hot vapour gets deep into the fibres of the carpet, the extreme heat weakens the bonds holding dust and dirt together. This allows the stains and dirt to be easily removed from the carpet or rug. The vapour penetrates much deeper than shampooing or vacuuming can achieve, providing a full and thorough clean.
Remove Mould, Bacteria, Dust Mites and Fungus
As we all know, mould, bacteria, dust mites and fungus can thrive in carpets, which can affect our health and immunity. Steam cleaning is a great option as the extreme heat of the water kills the bacteria immediately on contact.
With professional, careful steam cleaning, pollutants will be removed from your carpet. Unlike shampoo cleaning, steam cleaners do not use any chemicals or leave any residue behind. Moreover, the steam cleaning method we follow at ChemDry Pro also helps to sterilize any pollutants which might have found their way into your rugs or carpets.
What is Dry Cleaning?
Carpet dry cleaning is an alternative option for our Dandenong clients. This form of cleaning uses a mix of special machines and some chemical technologies which are designed to use no or very little moisture to professionally clean the carpet. It results in a beautifully clean carpet and effectively removes allergens, dust, dirt, grease and stains.
Dry carpet cleaning methods are known as 'Very Low Moisture' (VLM) systems. The process relies on dry compounds which are complemented by the application of some cleaning solutions.
Dry cleaning is fast and efficient. As little or no moisture is involved in this cleaning process, you can start using your carpet or rug as soon as the clean is complete, there's no need to wait for it to dry.
Deciding whether to steam or dry clean your carpet? The simple rule of thumb is that depends on the condition of your carpet or rug. If it hasn't been cleaned for a long time, we suggest you go for the hot extraction steam cleaning method for a full, deep clean. If you're not sure what's best for you, get in touch with ChemDry Pro to discuss your Dandenong carpet cleaning needs.