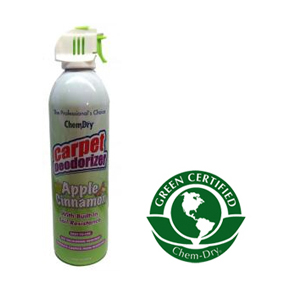 Our deodorants keep your carpet smelling as good as it looks. It covers up smoke, cooking, pet, and offensive odours found in homes or vehicles. It even protects your carpets. And there are no gritty or abrasive powders to vacuum.

Available fragrances:
 Lemon Grove
 Apple Cinnamon
 This products meets the high standards for Green Certification by an independent testing lab.
If you are interested in purchasing, please contact Daniel on 0402 245 399